Art is the membrane to what is not art.
Ruth Anderwald + Leonhard Grond
Farewell Dr. Bish!
Bruce Baillie (1931-2020)
.. it is like the final hours of the image in the pool,
holding it there with my limited strength for others
to come see before the sea
washes it clean and deep.
Bruce Baillie
Comment ne pas être gouverné comme cela, par cela, au nom de ces principes-ci, en vue de tels objectifs et par le moyen de tels procédés, pas comme ça, pas pour ça, pas par eux.
Michel Foucault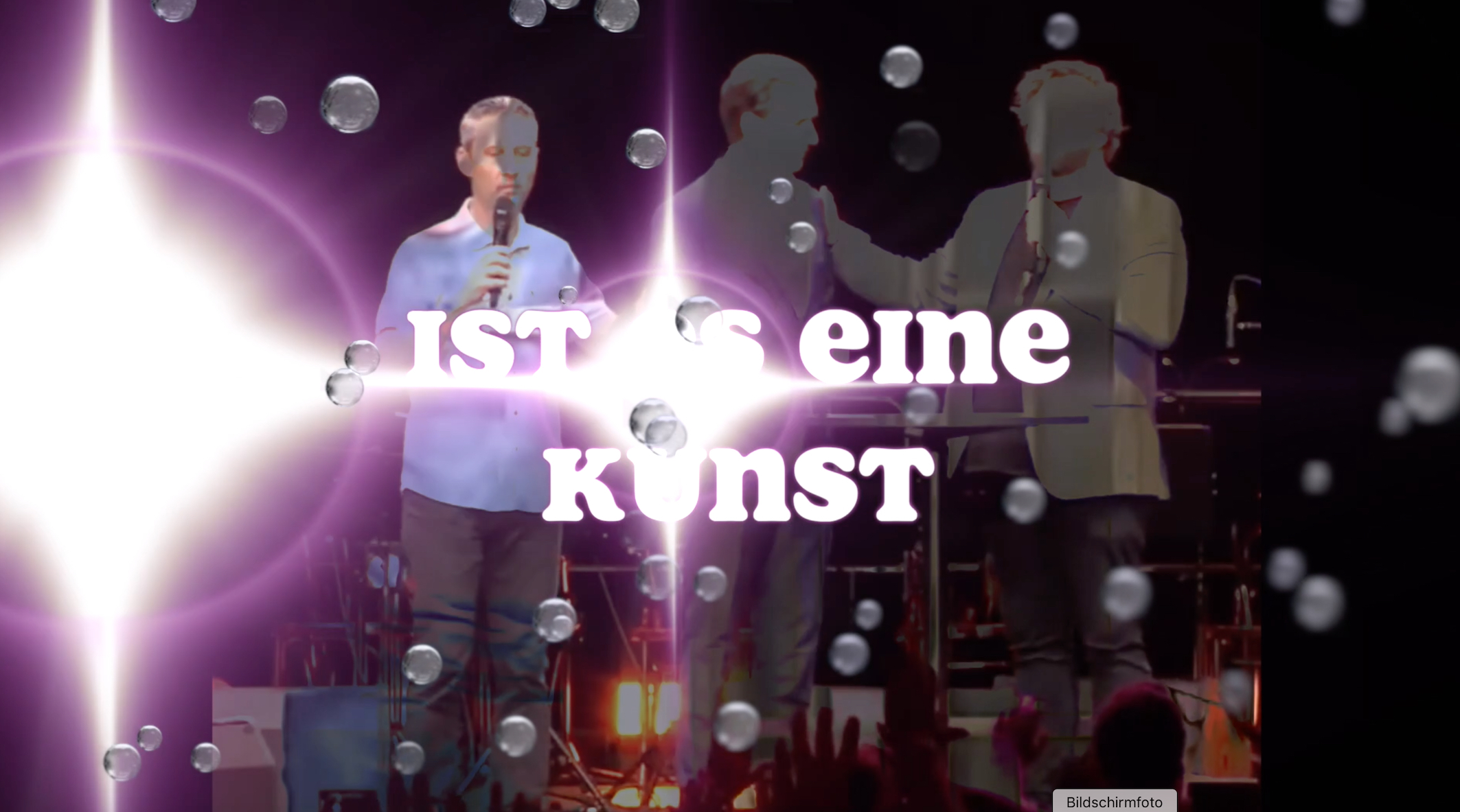 © Anderwald + Grond
The Art of Being Governed
The Art of Being Governed,
a site-specific conceptual artwork developed for
Kunsthaus Graz
and its social media communication channels is a pioneering art project in public digital space. Paraphrasing Michel Foucault's speech
What is Critique?
, Anderwald + Grond design five videos that pose the question of how we do not want to be governed. Based on Alexander Kluges' minute films, they employ the principle of montage, whereas the question of how we do not want to be governed is juxtaposed with video images from the public digital space (e.g. YouTube) and reflected beyond the boundaries of their conventional levels of meaning.
Throughout September 2019, the month in which the Austrian election campaign culminates in the National Parliament elections, these video contributions will be launched weekly on advertising spaces of Facebook and Instagram, as well as on the social media channels of the Kunsthaus Graz. The
Humanic
-
advertisements (1969-1995), which brought contemporary art and literature into television advertising, are its historical model. This project functions in a similar manner, although it operates in public digital space, where political debate, as well as political manipulation, have developed over the last years. The web platforms, that Facebook and Instagram offer are based on algorithms that define what is shown, to whom, in which way, and what is excluded. The exchange with these algorithms is not only part of the project but has become an integral part of our daily lives and the way we are governed and govern ourselves – individually and as a society.
The Art of Being Governed
is an innovative experiment in cooperation with
Kunsthaus Graz
to reflect the platforms of Facebook and Instagram as art-producing media and to reclaim the public digital space – which is currently dedicated to commercial/political interests – for artistic expression.
Disclaimer:
The project team have made every effort to cite the authors of the remixed materials, videos and soundfiles correctly. We apologise for any inadvertent errors and omissions. Parties who nevertheless believe they can claim specific legal rights are invited to contact the
project team
via
kunsthausgraz@museum-joanneum.at.