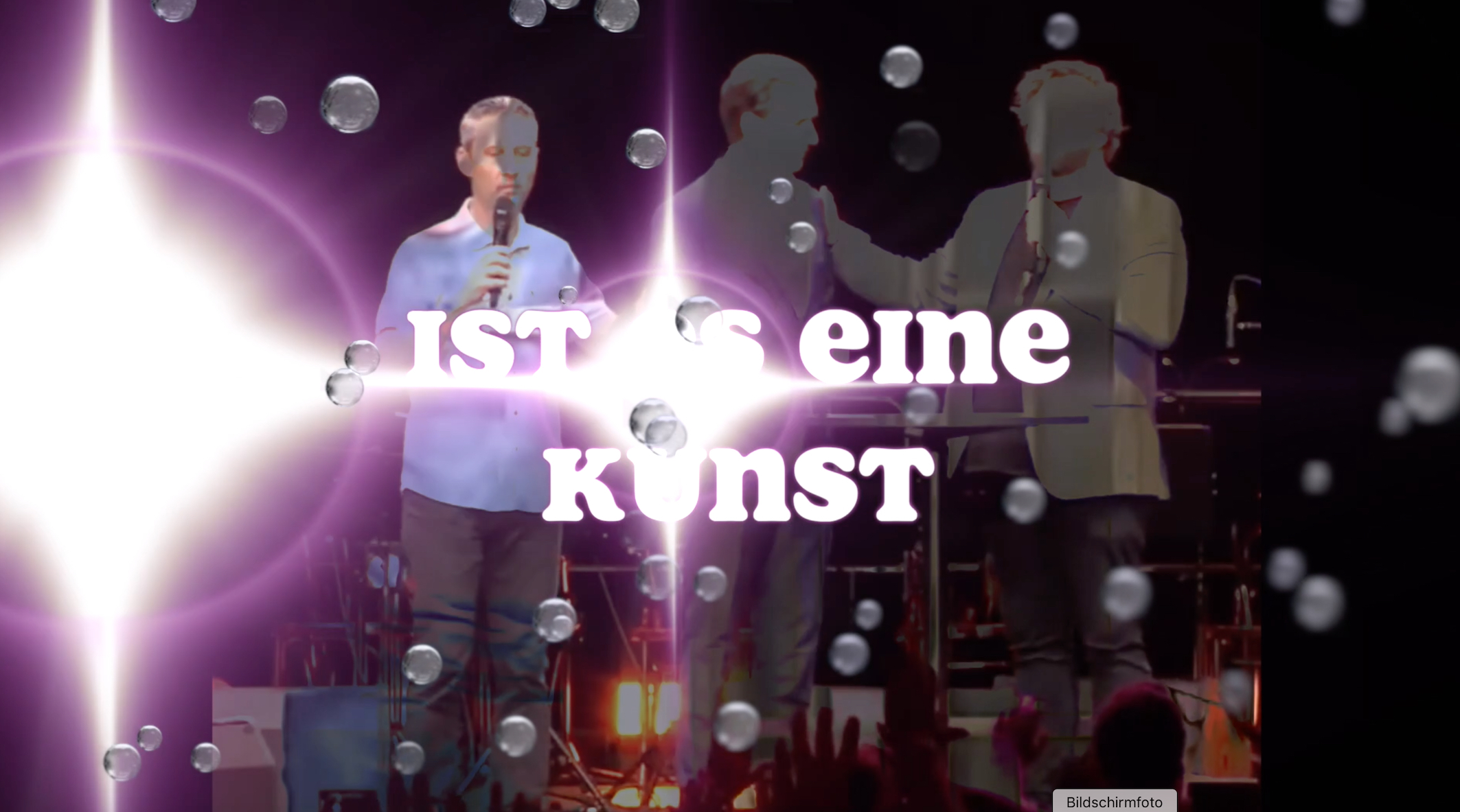 © Anderwald + Grond
Sources:
© Michel Foucault, Was ist Kritik?
© KATH.NET-Katholische Internetzeitung, Gebet für Sebastian Kurz bei AWAKENING EUROPE in WIEN - 16.6.2019
© Süddeutsche Zeitung und Spiegel Online, Das Strache-Video
© Setuniman, On stage 1P1
Sources:
© Michel Foucault,
Was ist Kritik?
© M-Prince,
Girl finger gun
© Süddeutsche Zeitung und Spiegel Online,
Das Strache-Video
© blimp66,
Cartoon Hell
Sources:
© Michel Foucault,
Was ist Kritik?
© ORF Wien Heute 21.06.2018,
Rekrutierungsschwierigkeiten bei berittener Polizei
© ARD,
Putins Olympia-Song: "Tierisch gern nackig" | extra 3 | NDR
© paradiesfuerpferde,
Dülmener Wildpferde – After The Fall
© Jose.darck.779,
Red Alert 3 Soviet March 8 bit[1]
The Art of Being Governed
The video art project
The Art of Being Governed
developed for
Kunsthaus Graz
and its social meadia communication channels is a pioneering art project in public digital space posing the question: ls it an art not to be governed to such an extend? Based on Michel Foucault's speech
What is Critique?
, Anderwald + Grond design 5 videos. Formally based on Alexander Kluges' minute films, they employ the principle of montage, whereas the question of how we do not want to be governed is juxtaposed with video images from the public digital space (e.g. YouTube) and reflected beyond the boundaries of their conventional levels of meaning.
Throughout September 2019, the month in which the Austrian election campaign culminates in the National Parliament elections, these video contributions will be posted on advertising spaces on Facebook and Instagram, as well as on the social media channels of the Kunsthaus Graz. The
Humanic
advertisements (1969-1995), which brought contemporary art and literature into television advertising, are its historical model. This project functions in a similar way, although it operates in public digital space.
The Art of Being Governed
is an innovative experiment by Anderwald + Grond in cooperation with the
Kunsthaus Graz
to reflect the platforms of Facebook and Instagram as art-producing media and to regain the public digital space for artistic expression.
Disclaimer:
The project team have made every effort to cite the authors of the remixed materials, videos and soundfiles correctly. We apologise for any inadvertent errors and omissions. Parties who nevertheless believe they can claim specific legal rights are invited to contact the
project team
via
kunsthausgraz@museum-joanneum.at.