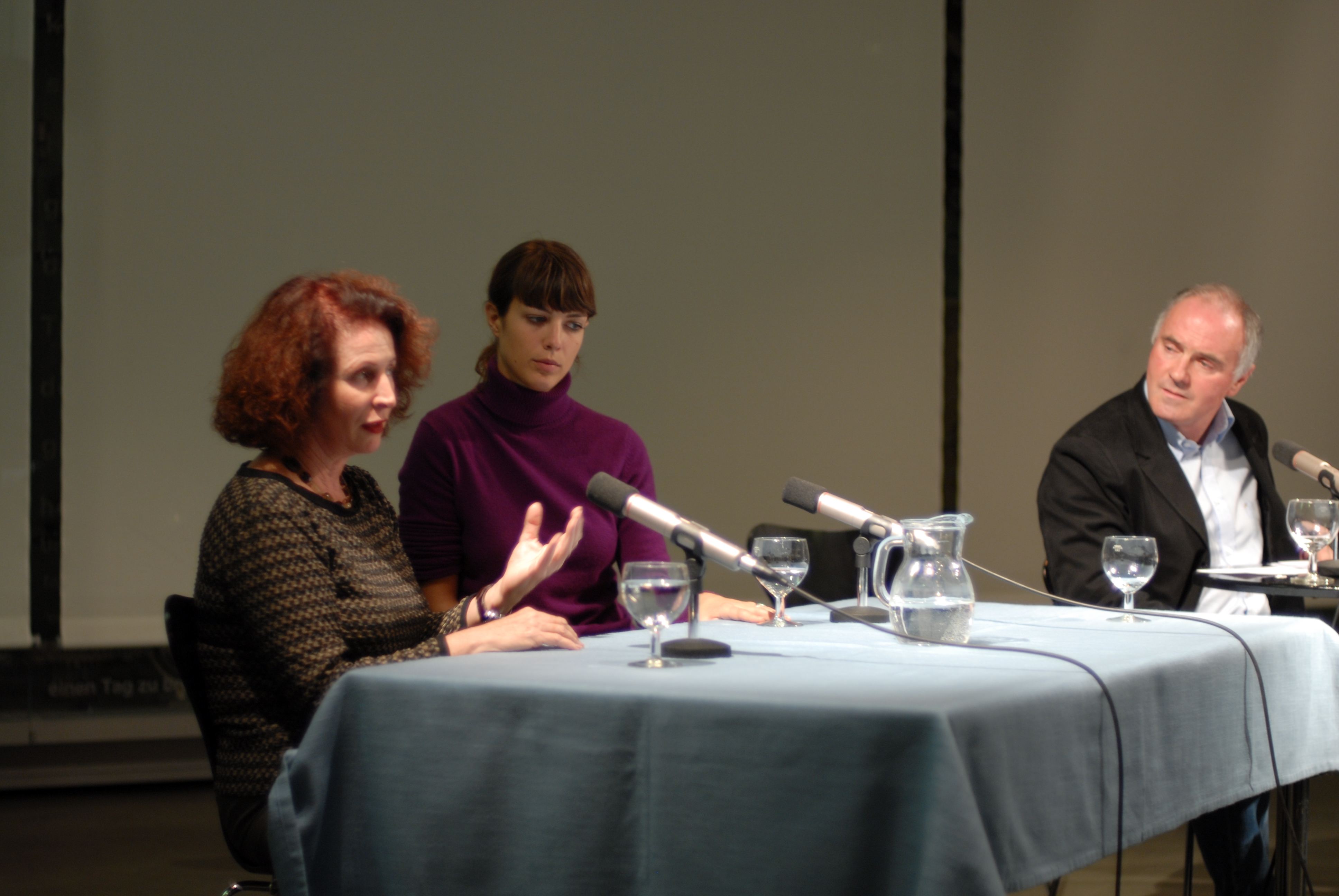 Notes on a Coast
The photo series
Notes on a Coast
is shot out of the water along the Israeli Mediterranean coastline. This work is formally inspired by Ed Ruscha's
Every Building on the Sunset Strip
(1966). Anderwald + Grond focused once again on the theme of the water-mirror to destabilize clear-cut lines of demarcation of a landscape in the series of photos
Notes on a Coast
(2003–2007). To lose the ground beneath their feet and to assume a precarious floating position, from where familiar orders and conceptions of space begin to waver, the two artists went into the sea of Israel's Mediterranean coast with their camera. In this way, they convey not a mere perception of motion, but perception in motion ... a moving-oneself ... that not only changes but generates places...
The photographs display this generation of a place in the obvious visual deviation from its actual reality, for now, the water appears to over flow the shore, devouring it along with its hotel buildings. The familiar idyllic tourist equilibrium of sun, sand, and sea is thus turned upside down, and the general perceptive and existential components become socio-politically charged by the specific topography and history of the place.
(
Perception in Motion. On the Works of Ruth Anderwald + Leonhard Grond
, Rainer Fuchs, mumok Wien, für Camera Austria N° 112, 2010)
Photo series and an artist book inclouding the first anthology of Hebrew poetry lyric ever translated to German, 2003 – 2007
Der Hafen von Jaffa
Ein Kindertraum
An die Betonmauer gelehnt
sehe ich einen nackten Mann
und etwas Blaues um seine Lenden,
er zerschmettert den Schädel seines Bruders
auf der Kante des Felsens im Meer.
Das Wasser wird trüb.
Für zwei ist kein Platz
und die Einsamkeit des einen hat kein Ende
Tsiva Litevsky
Ruth Anderwald + Leonhard Grond

Notizen zu einer Küste
, 2007
Skarabaeus Verlag
ISBN: 978-3-7082-3232-4
Installed at:
︎ Herzliya Museum of Contemporay Art
︎
Jewish Museum Vienna
︎
Höhenrausch Linz
︎
Museum Moderner Kunst Klagenfurt
© Anderwald + Grond